Better Bag Challenge Opportunity
Act now to receive reusable bags for World Oceans Day 2016!
We have a special opportunity for our partners but limited time to take advantage of it!
After successfully piloting the Better Bag Challenge at several partner aquariums and zoos last year (see results here) we're providing partners with a special offer to engage your visitors in a meaningful way, and increase your brand recognition as a leader for ocean conservation.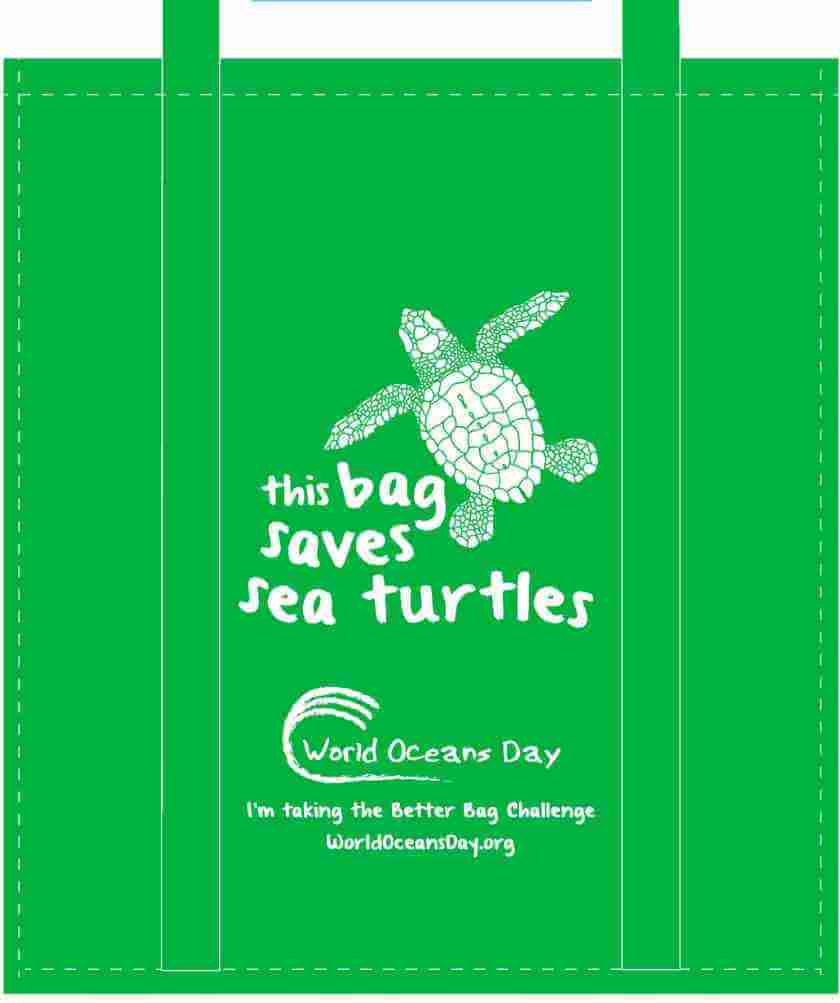 We are working 1 Bag at a Time to provide quality reusable bags with World Oceans Day graphics and messaging (see image at left) and you can drop in your logo on the opposite side at no extra cost! These bags were piloted for World Oceans Day 2015 and were very well reviewed by the public!
To have bags shipped to you in May, we must receive your order by February 19th.
Minimum order is 1,000 bags (with lower pricing starting at 3,000 bags)
Cost is $1.25 per bag. (Additional shipping charges are nominal.)
To order your bags, contact Abby Tripler, the new World Oceans Day Coordinator, no later than February 15th for your order form!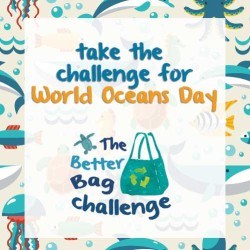 Need help organizing your Better Bag Challenge?
Visit the Better Bag Challenge Organizer's Guide for event ideas, downloads, graphics and more! If you have further questions contact Jen Spring, the new Network Coordinator for The Ocean Project, and whom will be working closely with our aquarium and zoo partners.
Thank you for promoting ways to prevent ocean plastic pollution! Together we can help make our ocean healthier. Also, let us know how you are planning to celebrate for WOD 2016!