Sea Youth Rise Up
Sea Youth Rise Up is not a single organization. It's an initiative that provides a strong platform for today's brightest young minds who love the ocean and are interested in spreading new ideas that can work for the future of our blue planet. This initiative is 100% collaborative and focused on teamwork, building exciting strategies with like-minded organizations to fully engage the power of youth. Sea Youth Rise Up is a yout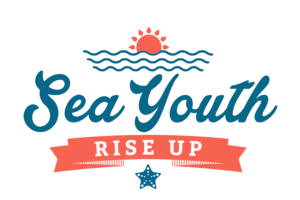 h ocean leader initiative that empowers and mobilizes young people to stand up for the ocean, generating discussion and action among youth about how the global community can work towards healing our blue planet, on World Ocean Day and throughout the year.
Collaboratively developed in 2015 by The Ocean Project, Big Blue & You, and the Youth Ocean Conservation Summit, Sea Youth Rise Up supports diverse youth to become ocean champions and provides them with opportunities to connect  directly with policymakers and other decision makers. This initiative currently focuses on advocating for conservation policy improvements in the United States. For more information about this annual campaign and to watch some of the summary videos, visit the Sea Youth Rise Up site.
 Please note: Because of the pandemic, the Sea Youth Rise Up campaign has not been held in person since 2019 but is returning in 2023, in a collaboration with The Ocean Project, Big Blue & You, and Earth Echo International.
Make sure to subscribe here to get a monthly update on youth-focused information and opportunities to get more involved, including updates on Sea Youth Rise Up in the future!