The Ocean Project is dedicated to supporting our network of partner organizations advance solutions-oriented action for our ocean. We are a collaborative and strategic communications organization that punches far above its weight, with a lean but extremely dedicated and effective team, plus great advisors and amazing interns, as well as numerous people worldwide who serve on our advisory councils.
Rachael Coccia, Director of Youth Initiatives
Always an ocean lover, Rachael found her niche as Host and Associate Producer of the educational children's show, Aqua Kids. This experience combined her skill for communicating science with her passion for marine conservation. Throughout her 40 episodes with the show, she was able to educate and inspire young people across the country to protect and preserve the marine environment. This sent her on a path to learn more about the challenges facing our ocean and discover ways to effectively engage others in working towards solutions. By working with organizations including Save the Sound, the Alan Alda Center for Communicating Science, and the Surfrider Foundation, Rachael developed an ability to communicate with a wide variety of audiences on topics ranging from plastic pollution, habitat restoration, nutrient pollution, species preservation, and climate change.
Being a true believer that youth are the leaders of today, Rachael is thrilled to lead The Ocean Project's youth initiatives and engagement efforts. She is excited to connect dedicated young people from around the world and strengthen their efforts to create a sustainable future for our ocean.
Rachael received an MA in Marine Conservation and Policy from Stony Brook University and BS in Public Relations from Fredonia State University. She feels most at peace when scuba diving and jumps at any chance to be in or on the water. Her other interests include hiking, exploring nearby towns and cities, and traveling.
Samantha Mackiewicz, World Oceans Day Director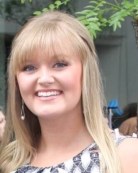 Samantha Mackiewicz has always been drawn to the ocean having grown up on the Connecticut shoreline and traveling to many coastal locations throughout the world. Sam joined The Ocean Project in 2016 and has worked with their global partner network to expand the reach and impact of World Oceans Day through thousands of events in over 100 countries around the world. Through coordinating World Oceans Day, Sam hopes to inspire people across the globe to protect our oceans and celebrate their connection to the sea.
Sam graduated from the University of Rhode Island with a Bachelor of Science in Marine Affairs and a minor in Environmental Economics.
Bill Mott, Executive Director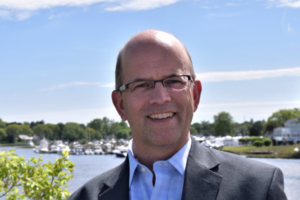 For nearly 30 years, Bill Mott has focused on building large networks and coalitions to promote more collaborative and strategic ways to bring about a better future. Bill has directed The Ocean Project since 1998, growing it from the founding five partner North American organizations into nearly 2,000 partner organizations in 100+ countries. Since 2002, Bill has helped lead global efforts to coordinate and collaboratively grow the reach and impact of World Oceans Day as a rallying point for the ocean every 8 June, with continued year-round engagement and action.
Bill began his professional career at the Ocean Conservancy in 1998, where he supported marine protected area initiatives nationally and internationally; he served as coordinator of the Coral Reef Coalition, whose efforts led to the establishment of the Florida Keys National Marine Sanctuary in 1990. After graduate school,  Bill served as director of the first iteration of the Marine Fish Conservation Network and built it into a diverse coalition, with more than 100 conservation, scientific, and fishing organizations, that conducted an innovative national media and grassroots lobbying campaign to reform Federal fisheries policy (i.e. Magnuson Stevens Act). The Network succeeded in getting unprecedented conservation provisions incorporated through passage of the Sustainable Fisheries Act in 1996. Bill then spent seven years with SeaWeb, focused primarily on advocating for sustainable aquaculture and helping launch the sustainable seafood movement. During that time, he also split his time to develop The Ocean Project. Bill has focused full time on The Ocean Project since 2005.
Bill received an M.E.Sc. from the Yale University School of Forestry and Environmental Studies in 1993 and a B.Sc. in Natural Resources from Cornell University in 1987. Bill lives with his wife, Stephanie, two teens, Sophia and Nicholas, dog, Joey, and bobwhite quail, Ginger, in Providence, Rhode Island. He is involved with many community efforts.
Douglas Meyer, Strategic Advisor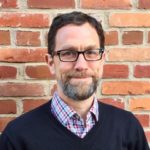 Douglas plays a key role in our strategic communications, including market research analysis and working with our partners to help them integrate and evaluate those insights as applied to their own priorities and programs. As a principal with the consulting firm of Bernuth & Williamson since 2003, Douglas has worked in similar ways with other leading environmental organizations and philanthropic funders, including Defenders of Wildlife, Resources for the Future, Wildlife Conservation Society (WCS), the World Business Council on Sustainable Development, World Resources Institute  and World Wildlife Fund (WWF), as well as the Bill and Melinda Gates Foundation and the Doris Duke Charitable Foundation. Previously he was on staff at The Nature Conservancy, where he focused on international communications and special initiatives, and had worked extensively in film, television and radio production.  Fluent in Spanish and conversant in Portuguese, he graduated Phi Beta Kappa with a bachelor's degree in comparative literature and Spanish from Indiana University, holds a master's degree in international affairs from Georgetown University, and has taught nonprofit marketing at Skidmore College. In spite of being a sad sight as a surfer, he still loves going to the beach with his wife and daughters.
Tom Adams, Policy Advisor

As a congressional staffer for former Rep. Dante Fascell (FL), and government affairs professional for National Parks Conservation Association and National Audubon Society, he has been involved in dozens of legislative policy campaigns including the Florida Keys National Marine Sanctuary Act, national moratoria on oil and gas drilling on the outer continental shelf, California Desert Protection Act, Presidio Trust Act, the Comprehensive Everglades Restoration Act, and defeat of legislation to create a military base closure-type commission to make recommendations to close units of the National Park System. During his tenure as Director of Federal Government Relations for Chicago Zoological Society he secured more than $5.5 million in federal appropriations and grants for research programs such as its Sarasota Dolphin Research Program, transportation infrastructure needs for Brookfield Zoo, was instrumental in the creation and funding of a NOAA B-WET education program in the Great Lakes, and writing a successful grant to create the Great Lakes Zoo and Aquarium Partnership. Tom is also President at High Ground Strategies. He began working with The Ocean Project as its Policy Advisor in 2014.
Current interns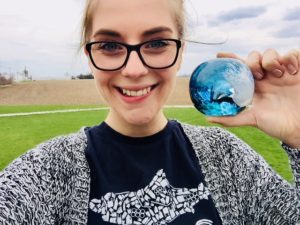 Baylee Ritter is a senior at DePaul University, double majoring in Public Relations & Advertising and Communication Studies and minoring in Environmental Communication. As one of the founders of the "Prescription Pill and Drug Disposal Program" (P2D2), she has worked around the world to dispose of unwanted or unused prescription medication. The program is currently in 28 states and 6 countries and has disposed of over 4.5 million pounds of medication. In 2011, she wrote a piece of legislation that has generated over $250,000 to install medication disposal boxes in Illinois communities. Since then, Baylee has continued to create programs designed to bring awareness to growing environmental issues. Most recently, Baylee created the "Rafting Awareness" program which raises awareness of the harm of single-use plastics. In 2018, student's in the program built and sailed a boat made from trash on World Oceans Day. The boat showed members in the community how plastic debris find its way to the ocean from states like Illinois.  Baylee is a former member of the World Oceans Day Youth Advisory Council and spoke on the council's behalf at the 2017 United Nations General Assembly in New York. She spoke on the harm of single-use plastics during the high-level side event called "The Ocean - a wealth of opportunities."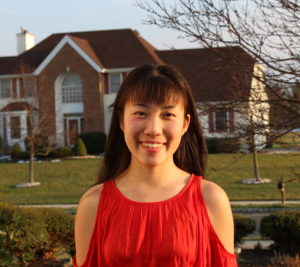 Michelle Liu is a freshman at Brown University double concentrating in Social Analysis and Research and Environmental Studies. Throughout high school, she wrote prolifically as a reporter and columnist for magazines such as The Hamilton Post and English Weekly. Likewise, she conducted extensive research, working at Rutgers University Medical School and publishing the book Navigating Transitions about the autism community. Michelle cares deeply about not only environmental issues but also the politics of ecology and achieving sustainability. Her field of focus is on preventing plastic pollution, particularly in island nations like Jamaica. As an intern at The Ocean Project, she hopes to inspire others to become more conscious of their actions and its impacts on the environment. She is excited to unite others under the mission of developing clean and healthy oceans globally.