We are all about collaborative conservation. The Ocean Project intentionally does not try to brand itself, but is wholly dedicated to supporting our partner network of approximately 2,000 organizations to advance action for our ocean. Small by design, to be as efficient and effective as possible, we are a data-driven and solutions-focused organization that punches far above its weight. Special thanks to amazing young leaders worldwide and seasoned professionals who serve on our Advisory Councils.
Bill Mott, Director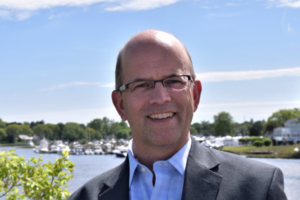 For 30+ years, Bill Mott has focused on building networks and coalitions to promote more collaborative and strategic ways to bring about a better future. Bill has directed The Ocean Project since 1997, growing it from the founding five partner North American organizations into 2,000+ partner organizations in 150 countries. Bill helped launch and lead global efforts, starting in 2002, to coordinate and collaboratively grow the reach and impact of World Oceans Day as a rallying point for the ocean every 8 June, with continued year-round engagement and action.
Bill began his professional career at the Center for Environmental Education (now Ocean Conservancy) in 1988, where he supported marine protected area initiatives nationally and internationally; he coordinated the Coral Reef Coalition, whose efforts led to the establishment of the Florida Keys National Marine Sanctuary in 1990. Following graduate school,  Bill served as director of the recently-created Marine Fish Conservation Network, grew it into a diverse coalition, with more than 100 conservation, scientific, and fishing organizations, and led an innovative national media and grassroots lobbying campaign to reform that led to the first comprehensive conservation overhaul of the United States' principal fisheries law, through the 1996 reauthorization of the Magnuson-Stevens Act. Bill then spent seven years with SeaWeb, where he advocated for sustainable aquaculture and helped with launching the sustainable seafood movement. During that time, he split his time to help develop The Ocean Project and has focused full time on continually evolving The Ocean Project since 2005.
Bill received an M.E.S. from the Yale University School of Forestry and Environmental Studies in 1993 and a B.S. in Natural Resources with a minor in International Agriculture from Cornell University in 1987. Bill lives in Providence, Rhode Island with his wife, Stephanie, two teens, Sophia and Nicholas, dog, Joey, and numerous fish. He is involved with several community education and sustainability efforts.
LinkedIn profile here. Recent interviews online: Healthy Oceans Coalition and Marine Stewardship Council.
Casey Sokolovic, Social Media Manager
Casey Sokolovic is a dedicated advocate for the environment and ocean conservation. She began at 8 years old founding a grassroots, nonprofit organization - Love A Sea Turtle - to help save the world's sea turtle population through education and youth leadership. Since 2006, her organization and the students that lead it have helped to raised over $1 million and provides year round programs including a summer camp, youth development, and student scuba diving club has served over 10,000 youth in eastern North Carolina.
At North Carolina State University, Casey was a Park Scholar and in 2018 received a B.S. in Business Administration & Marketing. In 2019, she received a M.S. in Management and MSc in Global Luxury Management through a dual-degree program at North Carolina State University and Skema Business School in Paris, France.
In her free time, Casey enjoys swimming, camping, and cooking. She is also a certified NAUI Scuba Divemaster and despite being currently based in Dallas, TX she still tries to scuba as much as she can.
Baylee Ritter, Strategic Advisor, Youth Initiative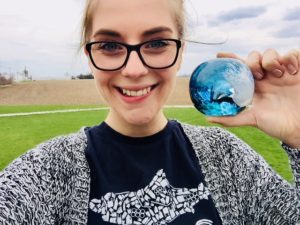 Baylee Ritter is a conservation communicator and environmental educator who believes in the power of community engagement and youth empowerment. She has been part of The Ocean Project team since 2018. As one of the founders of the "Prescription Pill and Drug Disposal Program" (P2D2), she has worked around the world to properly dispose of unwanted or unused prescription medication to prevent it from entering the environment and harming human and animal health. The program is currently in 28 states and 6 countries and has disposed of over 4.5 million pounds of medication. In 2011, she wrote a piece of legislation that has generated over $250,000 to install medication disposal boxes in communities around the U.S. Baylee is also a former member of the World Oceans Day Youth Advisory Council and spoke on the Council's behalf on the harm of single-use plastics at a 2017 United Nations General Assembly special session on the ocean. Baylee is also a former Sea Youth Rise Up delegate and has helped mentor each delegation class since 2016.
Baylee is a recent DePaul graduate and received her B.A. in Public Relations & Advertising and Environmental Communication. Although she is from a farming community in Illinois, she loves (and always encourages others) to find their connection to the ocean!
Emma Shahabi, World Ocean Day Coordinator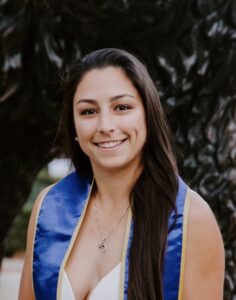 Emma Shahabi graduated in 2020 from UCLA with degrees in marine biology and political science. In her senior year she conducted a month of research at the Bodega Bay Marine Laboratory, where she designed her own research project focusing on the effects of rising ocean temperatures on the aerobic abilities of intertidal fish. In her free time, Emma is also a certified scuba diver and just earned her rescue diver certification in San Diego last summer. For her political science classes she pursued an international relations concentration and spent her final senior seminar writing about the impact of the latest UN Climate Summit in 2019. Emma believes in an interdisciplinary approach to finding solutions for climate change and hopes to work in the intersection of marine sciences and policy.
She is currently taking a gap year while applying to law schools and in the meantime is incredibly excited to work with The Ocean Project and make a difference in the world of marine conservation.
Douglas Meyer, Strategic Advisor, Communications and Visitor Engagement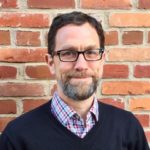 Since 2005, Douglas has played a key role in our strategic communications, including market research analysis and working with our partners to help them integrate and evaluate those insights as applied to their own priorities and programs. As a principal with the consulting firm of Bernuth & Williamson since 2003, Douglas has worked in similar ways with other leading environmental organizations and philanthropic funders, including Defenders of Wildlife, Resources for the Future, Wildlife Conservation Society (WCS), the World Business Council on Sustainable Development, World Resources Institute  and World Wildlife Fund (WWF), as well as the Bill and Melinda Gates Foundation and the Doris Duke Charitable Foundation. Previously he was on staff at The Nature Conservancy, where he focused on international communications and special initiatives, and had worked extensively in film, television and radio production.  Fluent in Spanish and conversant in Portuguese, he graduated Phi Beta Kappa with a bachelor's degree in comparative literature and Spanish from Indiana University, holds a master's degree in international affairs from Georgetown University, and has taught nonprofit marketing at Skidmore College. In spite of being a sad sight as a surfer, he still loves going to the beach with his wife and daughters.
Interns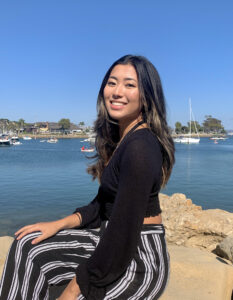 Kira Kawano is a junior attending UC San Diego, majoring in marine biology with a focus on biodiversity conservation. In the past few years, she started to divert my efforts towards climate change and ocean conservation and currently works at the  Scripps Jensen Lab studying how microbesand bacteria impact our ocean. Kira believes it is important to bridge the gap between the public and scientists, especially for research involving conservation. As a volunteer at the Ocean Institute, she spent much of her time educating visitors on the local marine life and human impact on the coast.
In between studying and volunteering, Kira is an artist. In 2018, she co-founded "Draw me a Change", a platform where artists can sell their work, and the buyers donate proceeds towards a cause of their choice. In the future, she hopes to continue to merge her passion for the ocean and art to create designs that raise awareness and leave an impact to further conservation efforts. She is thrilled to have the opportunity to work as part of the team at The Ocean Project and collaborate with others who share the same passion to work toward the common goal of saving our ocean.
Rebecca Wa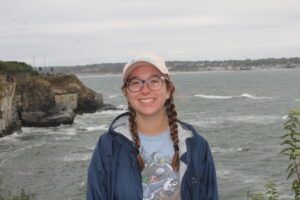 rd-Diorio is a sophomore at Brown University, originally from Boiling Springs, Pennsylvania. She is planning to major in Biology, focusing on Ecology and Evolutionary Biology. She is also involved in Witman Lab on campus, an ecologically and marine organism-based lab.
Becca is excited to have the opportunity to make a difference in the ocean's health, as she has been interested in the ocean since she was a baby, and has cared for its health since before middle school. She hopes to continue working to help the ocean in the future, with plans to become a marine biologist after completing her schooling.