Amazing photograph thanks to Dr Cécile Gaspar, te mana o te moana, French Polynesia
As part of our community, we wanted to let you know that our hearts and thoughts are with you as we all deal with the COVID-19 pandemic in different ways.
We also want to acknowledge and thank all of the front line responders, clinicians, and public health officials who are working around the clock to keep our communities safe, as well as our public employees for their dedication, and all those in communities around the world who have stepped up to help.
We want to do our small part to help and are sharing a variety of inspiring and empowering resources for our global partner network in an ongoing basis, including some of the most inspiring ocean videos, children's resources, cutting edge exploration and research, online ocean learning tools, and more. We've started to add some great aquarium and zoo resources and if you have anything you think we should share, please let us know.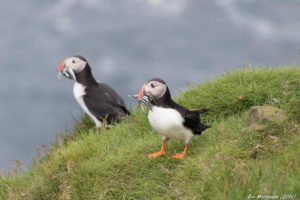 Conservation Policy Engagement and Advocacy Webinar Series: The "First Friday" webinar series continues on April 3 and May 1 with a two-part focus on 30×30 and uniting conservation action to protect 30% of our blue planet by 2030 (also the World Oceans Day 2020 Conservation Action Focus – see below for  more). These webinars focus on how aquariums, zoos, museum, and more can strategically, safely, and cost-effectively get more involved in conservation policy engagement and advocacy. Sign up here to get on the email list and share with your colleagues who might like to get more involved, especially those who interact with guests, community partners, public officials, and supporters.
Rise Up! — a New Webinar Series for Youth by Youth: This youth-led monthly webinar connects youth, including those associated with aquariums, zoos and museums and our other partner organizations, with a global online community of change makers focused on protecting our shared planet – together! It kicked off this week (will be every fourth Wednesday evening at 8pm Eastern) with "Youth Affecting Policy – It's Not As Difficult As You Think" and had great attendance! Please forward this info and have youth register here for the webinar series.
World Oceans Day 2020: Because of the global health situation, this year will focus much more on the digital space, with new resources and tools to help you and other organizers. With the new Conservation Action Focus we will be working with you and others in the World Oceans Day network to integrate messaging into your activities about ways to get involved. Please also follow us on the World Oceans Day platforms — Instagram, Facebook, and Twitter — where we're helping do our part in creating a community of positive social interaction focused on protecting all life on our shared blue planet. Sign up here for the World Oceans Day email list and stay informed of all the latest on World Oceans Day.
Together, we can continue to engage with sensitivity and care, while also creating a strong community of change-makers online, and eventually again onsite, going forward. Your health and well-being are the top priorities. We are grateful that you are a part of our community.