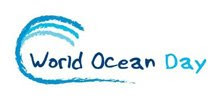 Exciting news! The United Nations has declared June 8th as World Oceans Day!Congratulations to all! Making this happen was a truly worldwide effort and something we can all take credit for in making this possible.
Link here for the official U.N. Resolution that authorizes June 8th as World Oceans Day beginning in 2009.
By the way, the UN chose the plural "oceans" rather than the singular "ocean" – we have of course been promoting the idea for "World Ocean Day" because we all share one planet with one ocean that connects us all, but can't quibble too much at this point. At least it is finally official!
It's nice to have something to celebrate and now we need to capitalize on this fresh momentum!