The Ocean Project is dedicated to supporting our network of partner organizations advance solutions-oriented action for our ocean. We are a collaborative and strategic communications organization that punches far above its weight, with a lean but extremely dedicated and effective team of three, plus great volunteers helping on our advisory councils. We also depend heavily on bright and innovative student interns year-round.
Samantha Mackiewicz, Youth and Online Communications Coordinator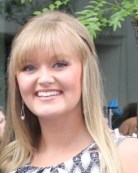 Samantha Mackiewicz graduated from the University of Rhode Island with a Bachelor of Science in Marine Affairs and a minor in Environmental Economics. Growing up on the Connecticut shoreline and traveling to many coastal locations throughout the world, Sam has always been drawn to the ocean. She interned with Mystic Aquarium, in the Education & Conservation Department, in the summer of 2014. She also lived and studied the marine environment in Mallorca, Spain in the summer of 2015. Sam is excited to be a part of The Ocean Project and promote ocean conservation across the globe.
Douglas Meyer, Strategic Communications Director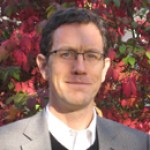 Douglas plays a key role in our strategic communications, including market research analysis and working with our partners to help them integrate and evaluate those insights as applied to their own priorities and programs. As a principal with the consulting firm of Bernuth & Williamson since 2003, Douglas has worked in similar ways with other leading environmental organizations and philanthropic funders, including Defenders of Wildlife, Resources for the Future, Wildlife Conservation Society (WCS), the World Business Council on Sustainable Development, World Resources Institute  and World Wildlife Fund (WWF), as well as the Bill and Melinda Gates Foundation and the Doris Duke Charitable Foundation. Previously he was on staff at The Nature Conservancy, where he focused on international communications and special initiatives, and had worked extensively in film, television and radio production.  Fluent in Spanish and conversant in Portuguese, he graduated Phi Beta Kappa with a bachelor's degree in comparative literature and Spanish from Indiana University, holds a master's degree in international affairs from Georgetown University, and has taught nonprofit marketing at Skidmore College. In spite of being a sad sight as a surfer, he still loves going to the beach with his wife and daughters.
Bill Mott, Director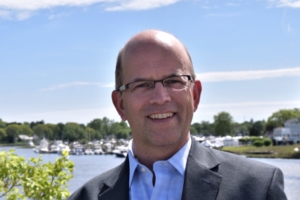 For nearly 30 years, Bill Mott has focused on building large networks and coalitions to promote more collaborative and strategic ways to bring about a better future. Bill has directed The Ocean Project since 1998, growing it from the founding five partner North American organizations into nearly 2,000 partner organizations in 100+ countries. Since 2002, Bill has helped lead global efforts to coordinate and collaboratively grow the reach and impact of World Oceans Day as a rallying point for the ocean every 8 June, with continued year-round engagement and action.
Bill began his professional career at the Ocean Conservancy in 1998, where he supported marine protected area initiatives nationally and internationally; he served as coordinator of the Coral Reef Coalition, whose efforts led to the establishment of the Florida Keys National Marine Sanctuary in 1990. After graduate school,  Bill served as director of the first iteration of the Marine Fish Conservation Network and built it into a diverse coalition, with more than 100 conservation, scientific, and fishing organizations, that conducted an innovative national media and grassroots lobbying campaign to reform Federal fisheries policy (i.e. Magnuson Stevens Act). The Network succeeded in getting unprecedented conservation provisions incorporated through passage of the Sustainable Fisheries Act in 1996. Bill then spent seven years with SeaWeb, focused primarily on advocating for sustainable aquaculture and helping launch the sustainable seafood movement. During that time, he also split his time to develop The Ocean Project. Bill has focused full time on The Ocean Project since 2005.
Bill received an M.E.Sc. from the Yale University School of Forestry and Environmental Studies in 1993 and a B.Sc. in Natural Resources from Cornell University in 1987. Bill lives with his wife, Stephanie, two teens, Sophia and Nicholas, dog, Joey, and bobwhite quail, Ginger, in Providence, Rhode Island. He is involved with many community efforts.
Tom Adams, Policy Advisor

As a congressional staffer for former Rep. Dante Fascell (FL), and government affairs professional for National Parks Conservation Association and National Audubon Society, he has been involved in dozens of legislative policy campaigns including the Florida Keys National Marine Sanctuary Act, national moratoria on oil and gas drilling on the outer continental shelf, California Desert Protection Act, Presidio Trust Act, the Comprehensive Everglades Restoration Act, and defeat of legislation to create a military base closure-type commission to make recommendations to close units of the National Park System. During his tenure as Director of Federal Government Relations for Chicago Zoological Society he secured more than $5.5 million in federal appropriations and grants for research programs such as its Sarasota Dolphin Research Program, transportation infrastructure needs for Brookfield Zoo, was instrumental in the creation and funding of a NOAA B-WET education program in the Great Lakes, and writing a successful grant to create the Great Lakes Zoo and Aquarium Partnership. Tom is also President at High Ground Strategies. He began working with The Ocean Project as its Policy Advisor in 2014.
Eva Anderson, Creative Advisor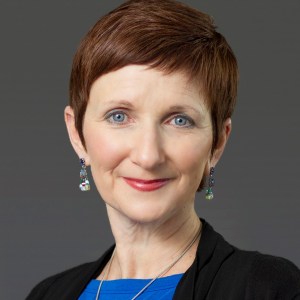 Eva has worked with The Ocean Project on numerous projects since 2004. She has over 25 years' experience in virtually every aspect of design for local, regional and national clients. She has managed award–winning projects for diverse clients both locally and nationally. In 1987, Eva moved from California to Rhode Island to earn a masters degree at Rhode Island School of Design and started her first design business while still wearing her cap and gown. Eva is also recognized nationally for her environmental commitment: she was awarded the prestigious EPA Environmental Merit Award for her work with ECO, a newsletter dedicated to educating the graphic design community about the environmental impact of the profession. She has taught at Rhode Island School of Design and Clark University. Born in Texas, schooled in Ecuador and enlightened in California, Eva fancies herself a Rhode Islander at heart… although she has been known to drive outside of Providence from time to time.
Julian Suarez, Latin American Advisor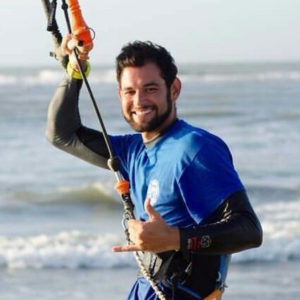 An avid windsurfer, kite-surfer, surfer, and free-diver, Julian Suarez fostered his love for the ocean from an early age. Growing up in Cartagena, Colombia, Julian was constantly surrounded by the ocean and was always impressed by the need for ocean protection. Even before graduating from La Universidad Tecnológica de Bolívar with a degree in Business Administration in 2009, Julian began his own water-sports center, Mokana Club, to share his passion for the ocean with others. He also continued to contribute to efforts for ocean protection, clean-up, and education through his involvement with many organizations in Colombia. Now, Julian is excited to be working with The Ocean Project to coordinate many more successful World Oceans Days in Latin America and around the globe.
Current interns
Ben May's love for the oceans has been with him since an early age. Now, he is devoted to empowering others to bring about large-scale change through small-scale actions. He is the National Communications Coordinator for the Youth Ocean Conservation Summit and was one of the inaugural year's youth delegates in the Sea Youth Rise Up Campaign. In high school, he founded the Environmental Outreach Club. This organization planned and implemented his school's recycling program, ran an annual beach cleanup, and encouraged fellow students to have a more sustainable lifestyle. He was also the captain of a nationally ranked National Ocean Sciences Bowl team. Ben was the valedictorian of his high school class and is currently attending the University of Pennsylvania. He plans on studying economics and international relations while becoming fluent in six different languages. In his free time, he likes SCUBA diving, juggling, playing guitar, and road trips. Ben is thrilled to be working with the Ocean Project towards a more sustainable world.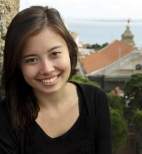 Alexandra Thomsen is a recent graduate from Brown University who studied Biology. Her love for marine life began during childhood, through snorkeling, identifying fish in guide books, and visiting the New England Aquarium. In high school, she grew concerned about the conservation issues affecting the oceans and has been drawn to this area of study ever since. Last summer, Alexandra studied algal blooms in Narragansett Bay with the Thornber Lab at URI. She looks forward to helping Ocean Project partners communicate conservation issues and inspire others to do what they can to live sustainably.