The Innovative Solutions Grants+ Program
Leading the charge for innovation and conservation impact in the aquarium and zoo community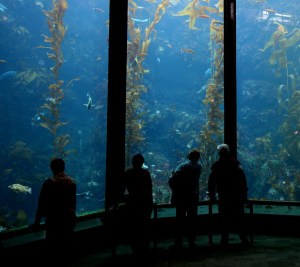 The Grants+ Program is an evolution of The Ocean Project's efforts to help our partner organizations do more to effectively advance conservation action; it allows us to invest in community innovators by providing not only financial resources, but also free strategic communications services and evaluation help for stronger conservation impact. Thanks to funding from the National Oceanic and Atmospheric Administration (NOAA), we award grants of up to $30,000 that also come with pro bono strategic communications coaching and technical expertise to catalyze peer-to-peer sharing and learning. While these grants are currently only available to US-based and AZA-accredited aquariums and zoos–due to stipulations from NOAA–we are currently seeking additional funding to provide opportunities for all our aquarium and zoo partners. Moreover, the lessons learned will benefit the aquarium and zoo community as a whole.
Note: We are not currently accepting applications. Please check back soon for updates concerning the next round of proposal submissions!
Why Aquariums and Zoos?
Aquariums and zoos are increasingly exploring opportunities to advance conservation by encouraging their guests to join them in taking action. The Ocean Project has supported our partner aquariums and zoos since 1997 with public opinion research, and other tools and resources aimed at understanding how we can effectively engage visitors and the public for conservation outcomes.
Public opinion research has shown that visitor interest in environmental issues tends to spike during a visit to an aquarium or zoo. Moreover, it tells us that visitors not only trust aquariums and zoos, but also appreciate when these institutions provide them with information about ways to help protect the animals and the environment. When considering the tens of millions of visitors to aquariums and zoos each year, there is a huge potential for conservation impact!
Updates from past grantees
Thank you to our partner organizations for your involvement in advancing aquatic and ocean awareness and conservation! For over 16 years, The Ocean Project has been supporting our partner zoos, aquariums, and museums (ZAMs) and other organizations do more for conservation action with visitors, both onsite and online, by providing strategic resources and tools to […]

Continue reading