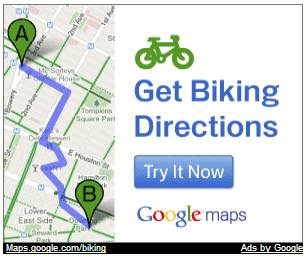 Earlier this Spring, Google launched biking directions with their maps. Great stuff to help us all get around with less carbon polluting means!
Learn more here and here.
You can add a biking directions gadget to your website to encourage visitors to get to your location without creating more carbon pollution. It's a great way for each of us to do our part!